Written by H.E. Mr. Pradeep Kumar Rawat
The Ambassador of India to Indonesia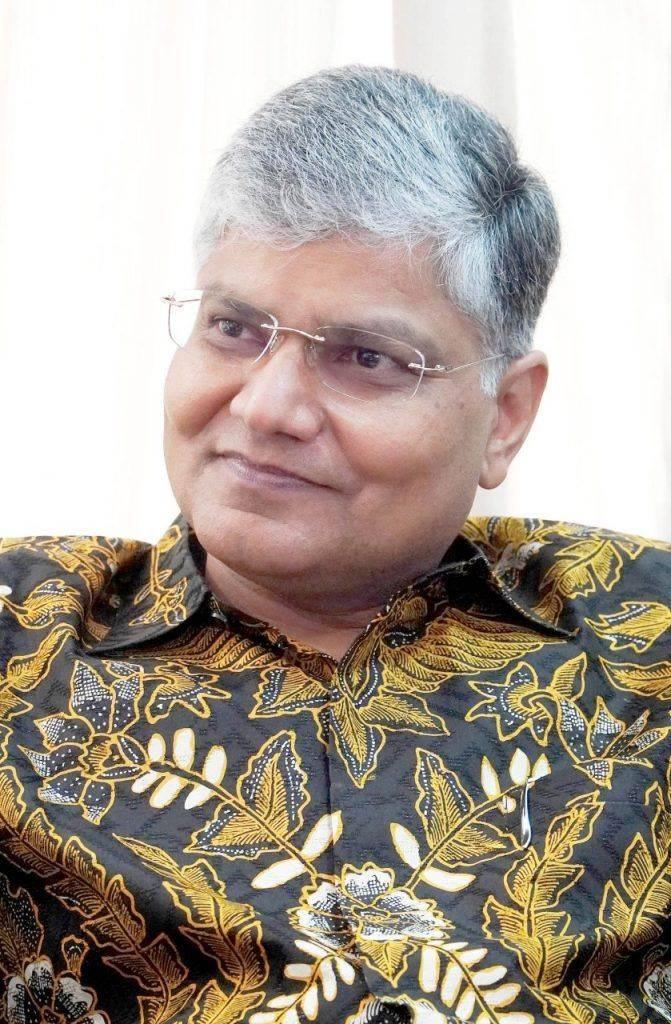 August 5, 2020 marked the first anniversary of the dawn of politics of development which celebrated the decision by the government of India to reorganise the state of Jammu and Kashmir into two union territories: Jammu and Kashmir (J&K), and Ladakh. With vision for development, enhanced governance, and socioeconomic justice for disadvantaged sections of the population the region is marching on the path of progress.
Expanding the rights of people
Many rights which we take for granted in a modern democracy, the people of Jammu and Kashmir saw them for the first time as the several union laws including the Right to Free and Compulsory Education Act 2009, the Juvenile Justice (Care and Protection of Children) Act 2015, the Protection of Human Rights Act 1994, and the Right to Information Act 2005 were extended to region
Refugees from West Pakistan, Gurkhas, Safai Karamcharis were denied domicile certificate despite residing in the region for several decades. They were denied voting rights, access to higher education and jobs. Similarly, Women married to non-Kashmiris didn't have property rights. They can have better future in the new set up.
Strengthening grassroots democracy
Elections to Block Development Councils(BDCs), which are a vital component of local government under the three-tier governance model in India, was held for the first time last October. It had the voter turnout of 98%. It was also an important achievement in the goal of mainstreaming of women in politics as the seats were reserved for them.
The panchayats, which represent the lowest level of participatory democracy in India, have been strengthened through the devolution of functions and funds of more than $200 million in the last year. The result was remarkable with the union territory of J&K receiving three national awards for socioeconomic development.
Economic Self-reliance
Prime Ministers Employment Generation Programme, a credit-linked subsidy programme aimed at generating self-employment opportunities through establishment of micro-enterprises in the non-farm sector by helping traditional artisans and unemployed youth, has opened new vistas of opportunity for people. Khadi Village Industries Board (KVIB) has helped several people establish small textile units under this.
Ahead of a planned Global Investors' Summit, the government of J&K organized a first-of-its-kind pre-summit investors' meeting in various metropolitan cities. It showcased investment opportunities available in focus sectors, aimed at boosting manufacturing and the creation of jobs. More than 150 memorandums of understandings, worth $1.8 billion, were signed.
Remunerative Agriculture
Kashmiri apple is known across the world. But marketing the same and ensuring remunerative price to the farmers has been a challenge. Through a transparent market intervention scheme 15,000 tons of apples were directly procured from farmers as of January this year and the money was directly transferred to their bank accounts removing intermediaries.
In addition, the Kashmiri saffron, the only saffron in the world that grows at an altitude of 1,600 to 1,800 meters, received geographical indication tag. A cutting-edge Spice Park is under construction at Pampore in Kashmir, a town known for being the hub of saffron cultivation in India. Authentication of its quality because of this tag will ensure better income prospects for farmers.
New agri tech like high-tech poly-houses with latest features like humidity control, a fogger system, temperature controller and heating system for harsh winters have been constructed by the Jammu and Kashmir government in Srinagar to boost vegetable cultivation which can ensure higher yield and better quality.
Critical Human Resource
Human resource is critical to the citizen centric governance and service delivery. Creating a robust education system can be an enabler in this goal.
50 new educational institutions have been established which will offer 25,000 additional seats for students. 500,000 students have also taken advantage of a number of government scholarship schemes.
The J&K government has advertised 10,000 posts at all levels under an accelerated recruitment process for young people which will give added weight to applicants who are residents of the area, divorced women or orphaned girls, among others.
The IIT Jammu has started functioning from its own campus which shall give a boost to technological development. The J&K government has also approved the establishment of two centers for invention, innovation, incubation and training, which will strengthen the partnerships between industry and academia in technical fields.
Similarly for strengthening health sector two All India Institutes of Medical Sciences, seven new medical colleges, five new nursing colleges and a State Cancer Institute are planned.
Robust Infrastructure
Bottlenecks that delayed various crucial infrastructure projects have been removed. It is being ensured that the region is future-ready and has the capacity to tap industrial revolution 4.0.
The cities of Jammu and Srinagar are being developed as modern and sustainable smart cities.
The Chenab bridge, to be the world's highest rail bridge, forms the crucial link in the 111-km stretch between Katra and Banihal and is a part of the Udhampur- Srinagar-Baramulla section of the Kashmir Railway project is all set to get completed soon. It will ensure all-weather connectivity to the region.
The power sector ecosystem is being transformed with the support of central power utilities and finance companies. Recently Lt Governor inaugurated ten projects in power distribution that were executed at reducing the power shortages in various areas. Jammu & Kashmir has a potential for about 20,000 Mw worth hydro-electric power capacities. Once the entire power potential is exploited, Jammu & Kashmir can be turned into a net energy exporter.
Tackling the Pandemic
J&K is one of the best-performing union territories/states in India in the management of COVID-19. Besides having testing rate of 4 times the national average, it has been able to set up seventeen dedicated COVID-19 hospitals. They provide 60,000 beds, including 20,000 in intensive care and 25,000 in isolation units with oxygen facilities.
Meanwhile, $46 million of assistance has been approved for groups adversely affected by the pandemic, including houseboat owners, artisans and self-help groups involved in the handloom and handicrafts sectors.
The performance under Ayushman Bharat Pradhan Mantri Jan Arogya Yojana(AB PM-JAY) which provides comprehensive financial protection of 5 lakhs per family is has won good will of the people towards the delivery of quality healthcare.
Entertainment
People in India call Kashmir "A Paradise on the Earth". Its scenic landscapes and amazing talent makes it the potential entertainment hub of India. However the incidents of cross border terrorism have dampened its true potential. After Prime Minister Shri Narendra Modi appealed to the movie industry in India to shoot their films in the valley, there is a new ray of hope for future.
Conclusion
The improvement in overall governance and the participation of youth in the process of development sets Union Territory of Jammu and Kashmir on the path toward progress and equitable development. Still many challenges remain. Decades of cross border terrorism and gaps in governance which resulted in resentment needs fresh air of peace and development. Let us give it a chance to realise its dream of a better life. (HW/YAS)